Fellow Experience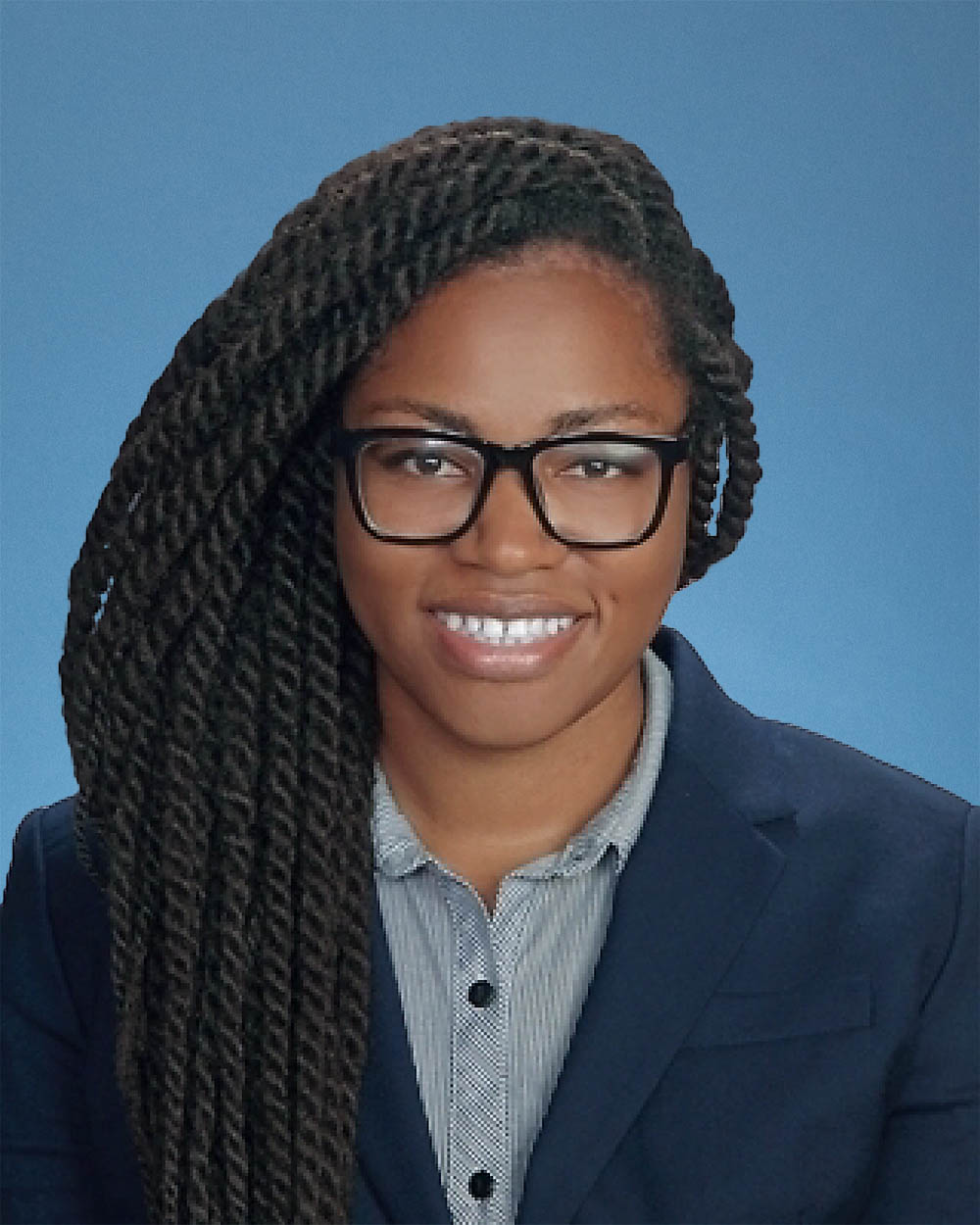 Jasmine Mitchell, M.D., M.S.
Current Fellow, PGY6
As a native Angeleno, coming home to LA was an easy choice, and I was fortunate enough to match at UCLA. I wanted to go to a strong academic program so that I could explore that career path more. In my one year here, I have already seen so much pathology that I had not been exposed to before in my clinical training. Early in the first year there was a team of attendings who helped me find a mentor who is helping me explore a career as a clinical trialist. I am also able to supplement my learning by taking classes as part of a certificate program in the translational sciences at the university. My time at UCLA so far has made me feel like I've set myself up well for my future career. Outside of my career building, getting to know my co-fellows has been so fun. I really feel like we mesh well and support each other in and out of the hospital. Lastly, living in LA is great. There is so much always going on around the city. Whether I'm going for a post-work walk on the beach, a yoga class in the park, or free jazz at the museum, LA has something for everyone.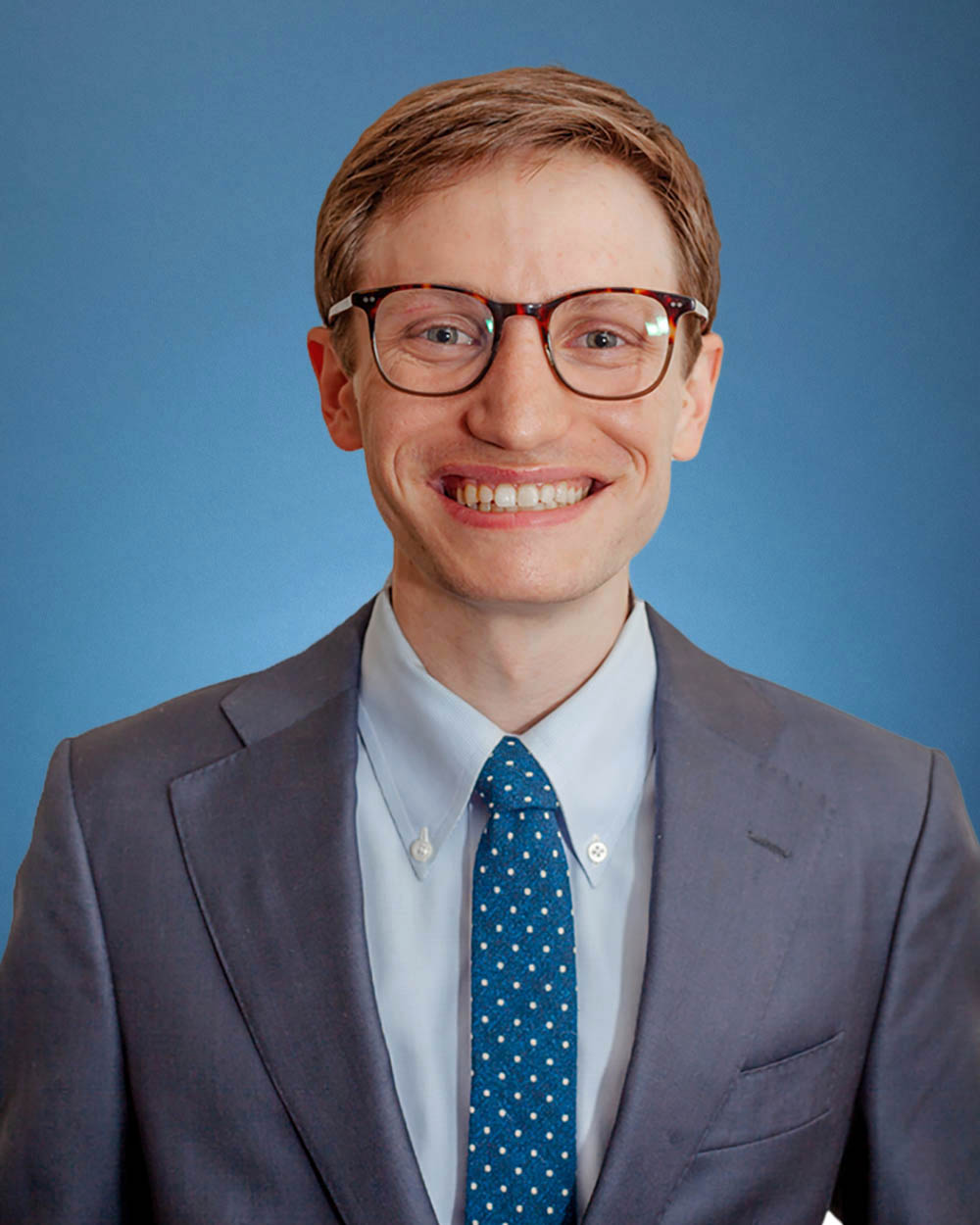 Benjamin Puliafito, M.D.
Current Fellow, PGY6
When I was looking at Hematology/Oncology fellowship programs, the main four aspects I evaluated were 1) the clinical training, 2) the research opportunities and mentorship, 3) the people, and 4) the location. UCLA has checked all four boxes! The first year of fellowship at UCLA was clinically intensive, but profoundly educational. I appreciated the variety of my inpatient rotations between the tertiary care center Ronald Reagan Medical Center, Santa Monica Hospital, and the West LA VA. I am now looking forward to further refining my knowledge and focusing my clinical expertise in my outpatient clinics during 2nd and 3rd year. A major part of my fellowship now is preparing for a career as a clinician researcher. Under the mentorship of Dr. Larson, I am developing and implementing early phase clinical trials in novel cellular therapies for patients with hematologic malignancies. To gain more expertise in clinical trial protocol development, I attended the AACR/ASCO Methods in Clinical Cancer Research Workshop in Vail, Colorado at the start of my second year of fellowship. In addition, I am enrolled in the Certificate Program in Translational Science at UCLA, a formalized program that incorporates graduate courses in biostatics and clinical research into my fellowship program. Although the clinical training and research opportunities at UCLA have been incredible, the people are truly unparalleled! From my co-fellows to the attendings across the department, from the advanced practice providers to the pharmacists and social workers, the community at UCLA is engaged and supportive. And of course, the location. Los Angeles is unbeatable – it is impossible not to stay active, eat well, and enjoy the sunshine!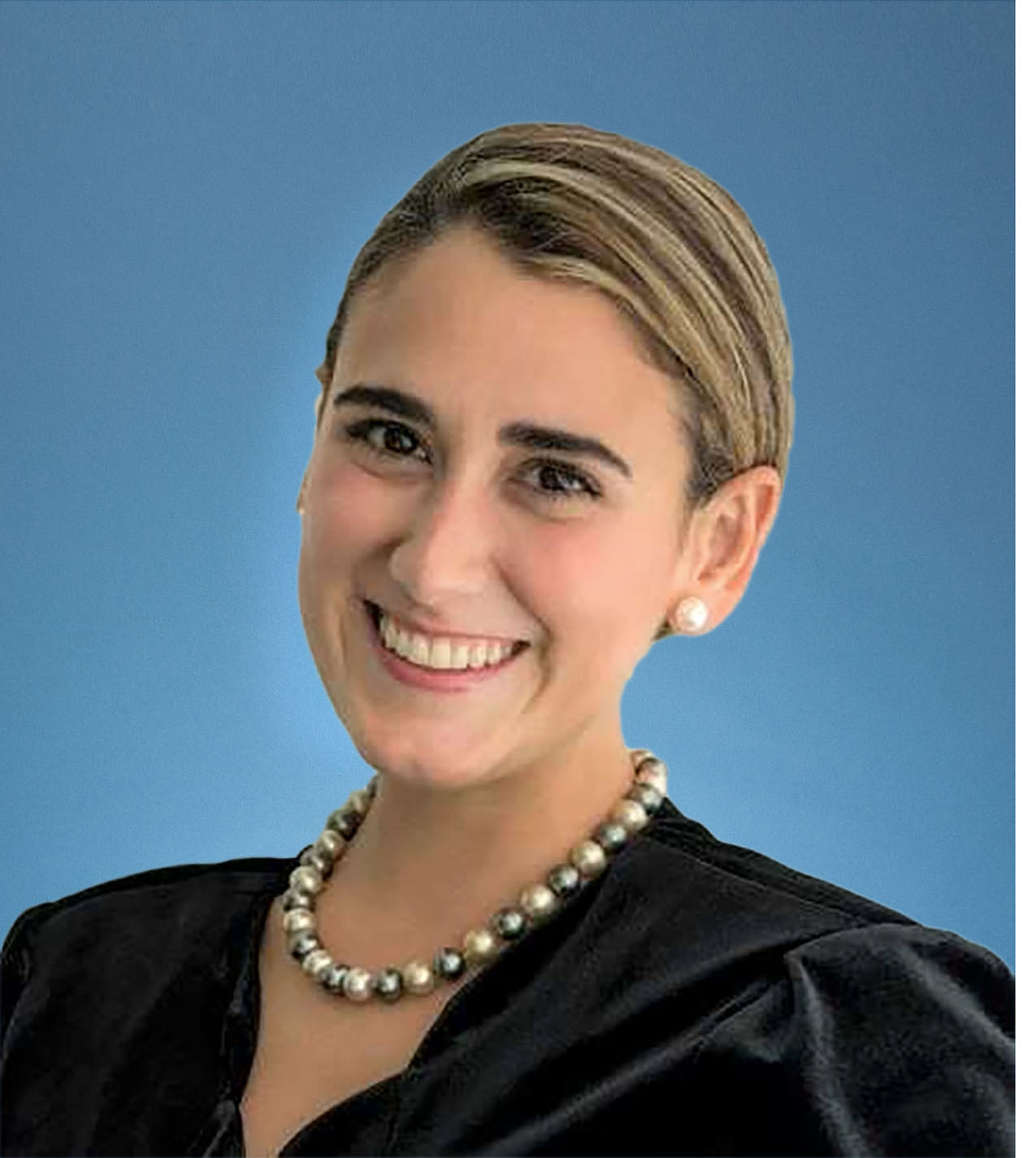 Maria Velez Velez, M.D.
Current Fellow, PGY7
I chose the UCLA Hematology Oncology program as my top choice when applying for fellowship and was lucky enough to match here. Now, as a third-year heme-onc fellow, I am so glad I did! There are many reasons why UCLA was my top choice. At UCLA, I knew I was going to get top-notch clinical training and unparalleled mentorship. As a first-year fellow, you rotate through several different services where you get exposed to multiple hematologic and oncologic conditions, as well as to bone marrow transplant, CAR-T, and clinical trial patients. Through these rotations, I was able to expand my knowledge and hone my clinical skills, learning from leaders in the field. As a second and third-year fellow, my main focus has been to develop my research skills. At UCLA, you have the unique opportunity to pursue a Master's in Clinical Research or a Ph.D. through the STAR program. I decided to pursue the MSCR and believe that this has given me the necessary tools to pursue a future career in clinical trials and drug development. I have also had the time to delve into and develop my research project on health disparities regarding access to clinical trials. At UCLA, I have had the amazing opportunity to work with wonderful mentors who are fully invested in me and my career. Every day I am grateful that I matched here!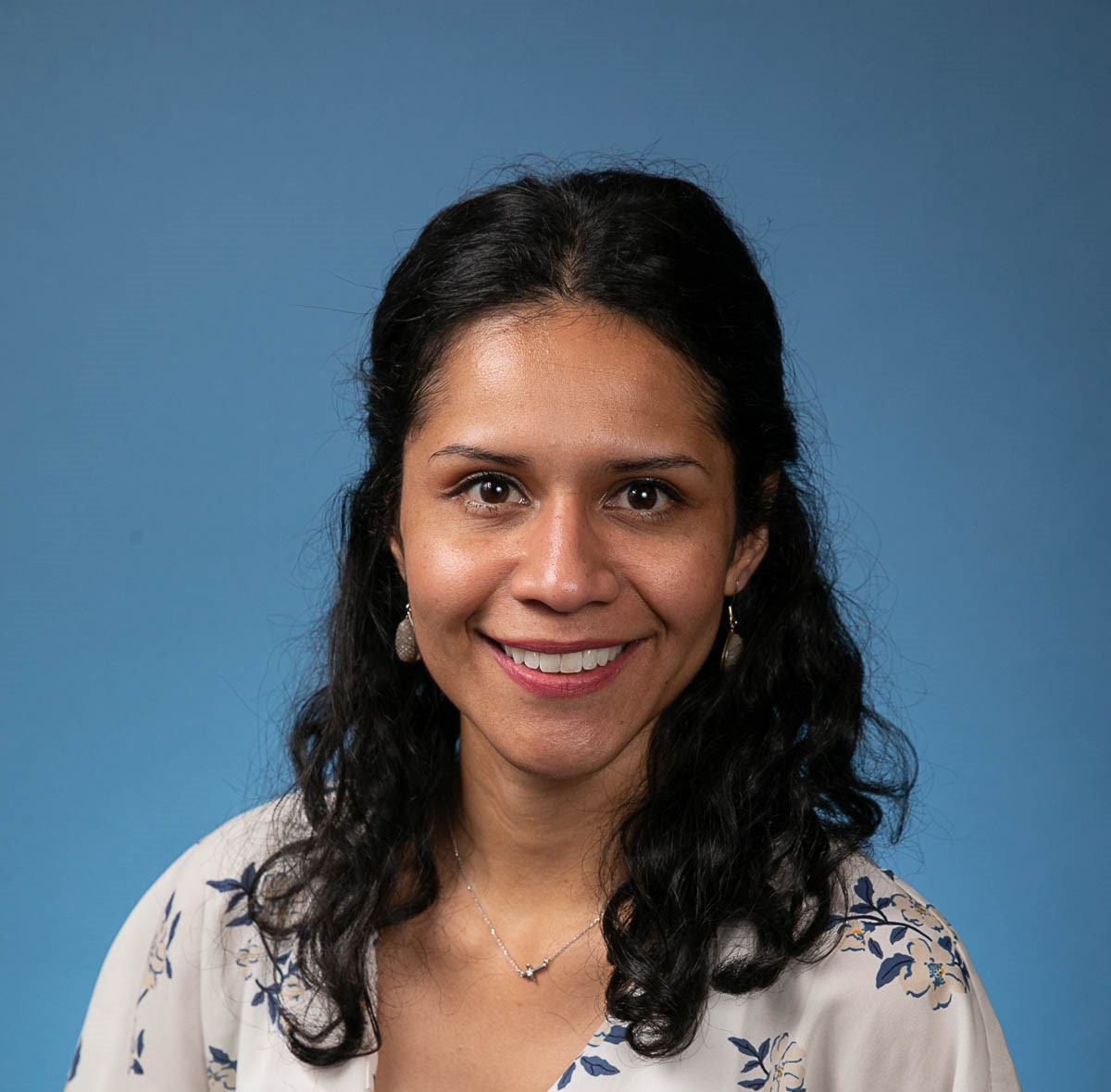 Maria Garcia-Jimenez, M.D., M.H.S.
2022 Graduate, Health Sciences Clinical Instructor at UCLA / Volunteer Physician and Director of Research, Division of Hematology/Oncology at UCLA-Olive View Medical Center
When I applied to fellowship I was seeking a program that would not only provide robust clinical training, but also the chance to truly explore my research and career interests. The Hematology/Oncology Fellowship program at UCLA has done just this with the added benefit of access to supportive faculty who are leaders in the field, exposure to diverse clinical settings, and opportunities for collaboration with experts across other disciplines within the university, like health services, palliative care, and public health. The flexibility and mentorship afforded in this program has allowed for an individualized experience while assuring a strong clinical foundation and a life-long community. Living in Los Angeles, even throughout the COVID-19 pandemic, has also been great with easy access to an abundance of hikes, beaches, and neighborhoods to explore and a rarity of inclement weather.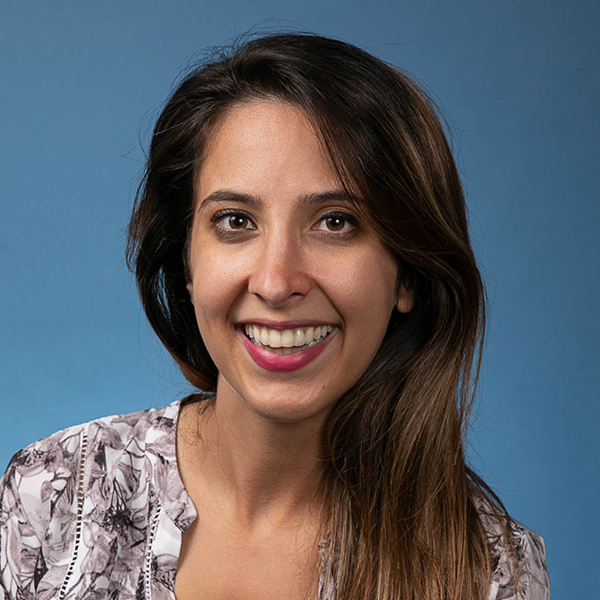 Sanaz Ghafouri, M.D.
2022 Graduate, General Hematologist/Oncologist in a Multispecialty Practice at Dignity Health Practice in Rancho Cordova
I went to medicine residency at UCLA, so it was a pretty easy decision for me to choose UCLA Hematology-Oncology Fellowship Program as my number one given I had a great experience with the department! I was lucky enough to have matched here, and I still feel this way after completing my first year of fellowship. I believe that we have a very strong clinical program, and despite these rigorous inpatient rotations, we come out of the program with superb clinical training. We have the opportunity to work with amazing and supportive faculty members both in the clinical and research setting. I have wonderful co-fellows to go through the rigors of fellowship training with. We have dedicated research time, and are matched with mentors in our fields of interest from the onset of fellowship, which really helps with being productive and passionate about our projects. Not only is UCLA Hematology-Oncology one of the top programs for fellowship, but also the location in the city of Los Angeles is unbeatable. There is always something to do in LA, whether you are into the outdoors for hiking or surfing or hitting up the local restaurants with friends.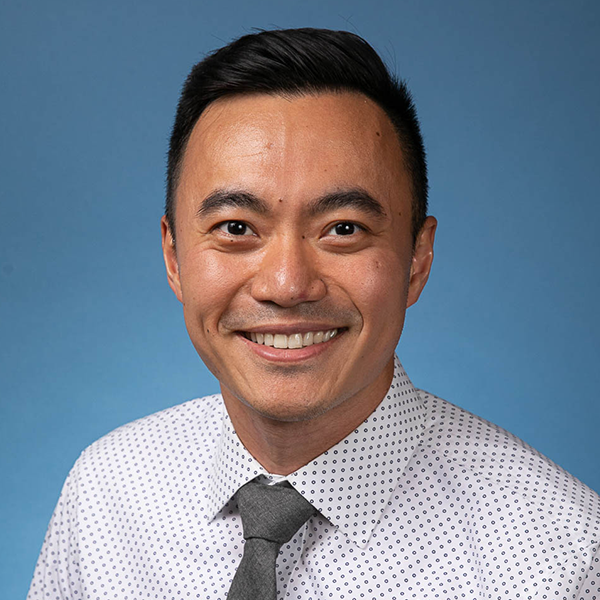 Eric Lu, M.D.
2022 Graduate, Community Practice Hematologist/Oncologist at Woodland Hills Medical Center, Kaiser Permanente
As an applicant that interviewed broadly across the states, I was particularly drawn to UCLA for its strong clinical training program and numerous research opportunities. As a first year fellow, I have had the opportunity to work across a spectrum of clinical training sites, ranging from the main academic campus at Ronald Reagan Medical Center to the UCLA Satellite clinics more akin to community practice to the VA Medical Center. Consequentially, I have had the opportunity to observe a variety of practice styles from different attendings and incorporate them into my own repertoire. During this time, I have also had the privilege to have bright medical students, hardworking residents, and experienced oncology nurse practitioners on my team, all of whom have further enriched my fellowship experience. It is particularly inspiring to work with attendings that, despite having remarkable academic track records and having developed game-changing oncology drugs, remain accessible, invested in my education, and supportive of my career goals. The fellowship leader program has taken an active interest in pairing me with a research mentor that is active, productive, and makes my success as a fellow a priority. As I enter into my second year, I am excited to focus on further developing my skills in the outpatient setting as well as further honing in my skill set as a future clinical trialist.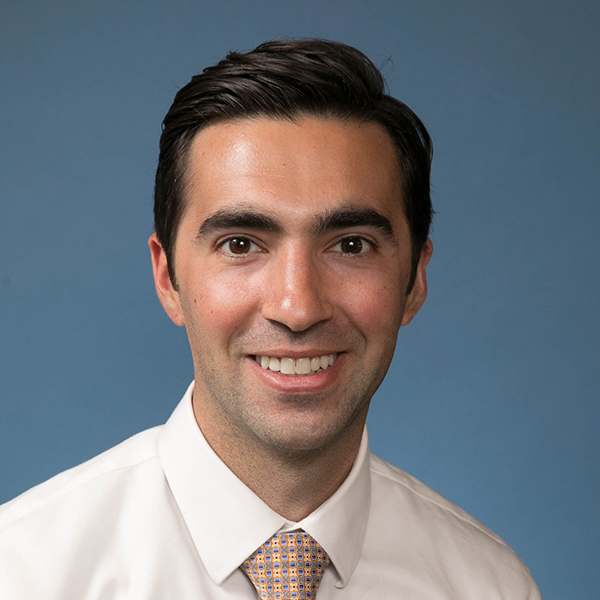 Maxwell Kroloff, M.D.
2021 Graduate, Clinical Instructor- Hematology/Oncology at UCLA-Marina del Rey
Having trained at UCLA for residency, I was excited at the possibility of continuing my training here largely because of the balance the program provides. There is exceptional clinical training as fellows care for some of the most complicated patients in the region with significant autonomy. The faculty are leaders in their field, and yet, surprisingly approachable and supportive throughout training. I have also found that the program has been incredibly flexible in order to support individual research and career goals. Personally, they have helped identify mentorship to help maximize my research in quality improvement, informatics and technology application. Outside of training, living in West Los Angeles has been an incredible experience with endless restaurants, beaches, hiking trails and weekend getaways within a couple of hours drive.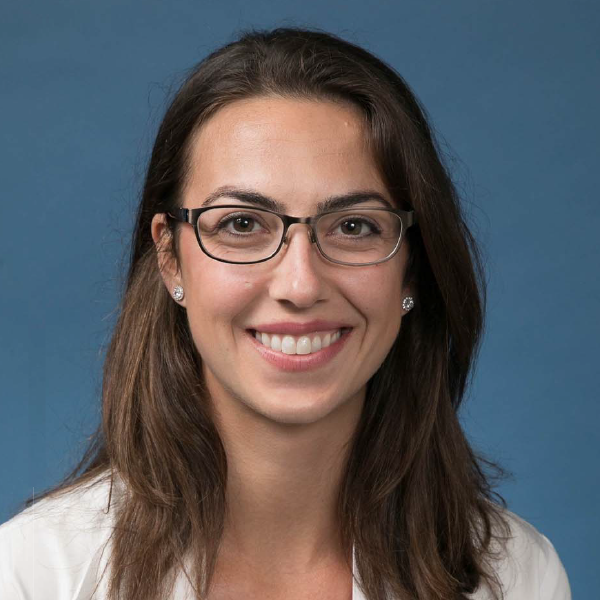 Katrina Fischer, M.D., M.B.A.
2020 Graduate, Hematologist/Oncologist at Palo Alto Medical Foundation - Palo Alto Center
The UCLA Hematology-Oncology Program has been a wonderful place to train during fellowship. In addition to the undeniably strong clinical experience, our program really shines in its breath of research opportunities. Coming into fellowship, I had a few different interests and was looking for a place where I would be supported to explore my own research ideas and develop my own projects. I didn't simply want to hop onto someone else's project, and UCLA was able to provide me a balance of flexibility and support. During fellowship I pulled on the resources of specialists across multiple divisions, and even worked on a project with RAND which is conveniently located in Santa Monica. There are a lot of formalized educational opportunities through the CTSI or the Robert Wood Johnson program, so even if you aren't confident on certain research skills, there are resources to help you learn. Los Angeles is so diverse you can find whatever you like - I spend most weekend mornings at the Malibu beaches with my dog, hiking or brunching around town.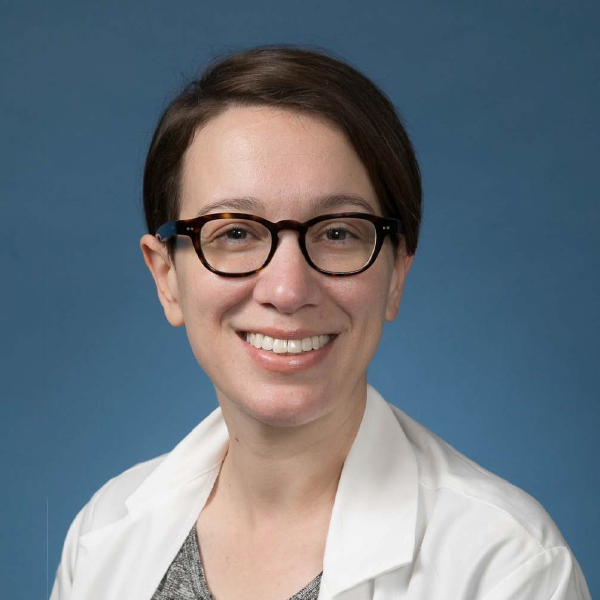 Kari Kubalanza, M.D.
2019 Graduate, Health Services Clinical Instructor at UCLA
I chose UCLA because I was interested in a clinical career, but wanted rigorous academic training. I found UCLA to be a really welcoming and supportive environment. UCLA is known fortheir research, and it is true that there are seemingly endless research opportunities, but they are also clinically strong. In my clinical training, I got to work with leaders in the field, and had the opportunity to focus on gynecological cancers. My research experience was blended with clinical work, and I learned statistical data analysis and collaborated closely with the pathology department. Looking back, I am immensely grateful to have had the opportunity to train at UCLA.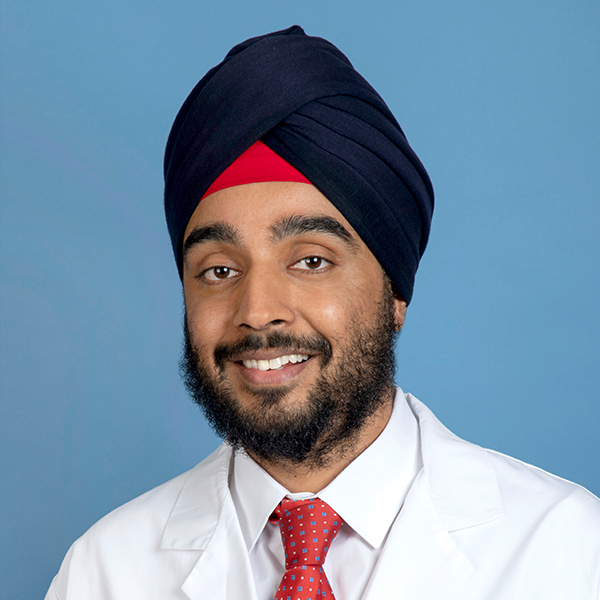 Zorawar Noor, M.D.
2019 Graduate, Health Services Clinical Instructor at UCLA
Having spent far too many winters in the snow, I was sure that I wanted to be in sunny Southern California. I joke that I chose this fellowship because of the incredible Japanese food you can find in Sawtelle, but the truth is that I chose it because of its unique opportunities. The hematology and oncology fellowship at UCLA gave me the chance to work with incredible faculty and mentors who are leaders in their field. They encourage you to present at national meetings, and they train you to get there. The 80% time dedicated to research in the 2nd and 3rd years was a huge advantage in helping build one's future career. The strength of this program is the ability to learn at an incredible academic institution excelling at translational research. My ability to interpret data, understand how clinical trials are conducted, apply for grants, and conduct clinical and translational research is light speed ahead of when I started this program. At the same time, it trained me for my current career, as a full time clinical faculty at two UCLA satellite clinics. From the inpatient stem cell transplant service to all the subspecialty clinics, I felt that I had a broad exposure to everything. The ability to choose the clinics in 2nd and 3rd year was fantastic. Today, I love the opportunity of seeing patients, teaching, and connecting my patients with cutting edge research and clinical trials. This fellowship gives you all the resources you need to succeed and the division and program leadership truly allow you to cater your experience to build your own strengths -- whether that be a future in translational science or clinical work in the community.